San Antonio Auto and Truck Show: Know the Cars to make the Best Purchase Decision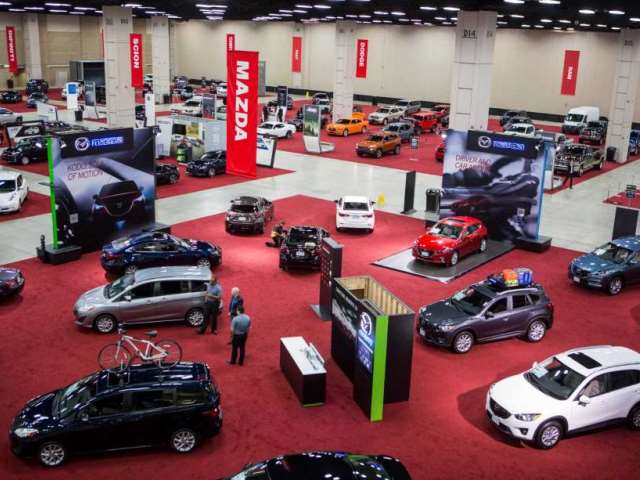 Who doesn't love cars? They are one of the most important possessions for Americans. And, adequate research of different car models is necessary for making the best purchase. Unlike buying clothes or grocery, purchasing a car is a very different experience. You can give away clothes if you do not like. But, a car is expensive. You cannot simply donate it. So, it is essential to make the right purchase, the first time and every other time as well!
You must have researched on your computer; visited dealership lots and ask for recommendations from your friends. But, if you are undecided on the car model that you wish to purchase, here's some unconventional help.
You can visit the 49th edition of the San Antonio Auto and Truck Show. It will feature an incredible collection of the most innovative trucks along with a large assortment of super cool, sleek cars and custom rides. The San Antonio Auto Dealers Association (SAADA) organizes the Auto Show every year.
The Auto Show will be open for the general public on the following days:
Thursday, November 9th, 2:00pm – 8:00pm
Friday, November 10th, 2:00pm – 10:00pm
Saturday, November 11th, 10:00am – 10:00pm
Sunday, November 12th, 11:00am – 7:00pm
If you want to be a part of the 49th San Antonio Auto and Truck Show, you can visit https://saautoshow.com to book your tickets.
Often called the "Largest Auto Show in South Texas", it will be held from November 9 – 12, at the Henry B. Gonzalez Convention Center. San Antonio Auto Show has special Green Performance awards for eco-friendly cars and trucks. Also, there will be a special College Challenge for students from local universities. If your school can get maximum number of students in the car, you will win the challenge and a donation as well!
If you are interested in buying a new car, you will be able to make an informed decision. At the Auto Show, you can drive your favorite vehicles and decide which model gives you better feature. It will ensure that you choose a car that feels just right in your hands. And one more thing! You can learn about different options for personalizing your car and trucks!
Once you have selected a car of your choice, do not wait for too long for the auto loans. You can apply for an auto loan before the new models come into the dealership lot. Actually, it is best to obtain a pre-approved auto loan in San Antonio. It will give you a clear idea of the monthly payments. It will enable you to negotiate the cost of your dream car. You will be able to reduce the cost of the car and enjoy free accessories as well. Also, a pre-approved auto loan will ensure that you do not have to be at the dealer's mercy to help you with the financing.
To obtain pre-approved car financing for your next car purchase in San Antonio, work with CarDestination.com. The online bad credit auto expert is the perfect financing partner for buying a car that you saw at the San Antonio Auto and Truck Show. We guarantee quick approval and affordable loan rates. Apply now; buy a car!