Trusted by several American car buyers, CarDestination is the perfect destination when it comes to affordable auto loans! The company is the leader of the auto financing market and ensures that its customers secure low rate loan programs.
CarDestination was started in Austin as a humble attempt to help bad credit buyers in acquiring pre approved auto loans. It has served several customers by helping them buy the automobile of their choice.
The company takes pride in making auto loans accessible to all groups of car buyers. With its simple and clear approval criteria, people without down payment and cosigner have been able to buy the car of their dreams.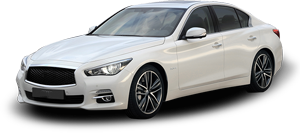 Apply now to benefit from the secure website's amazing car financing programs..
Apply Now
Customers define the Company
Constant auto loan rejection made me a cynic. I didn't believe when my friend referred this website to me. But, you guys made car buying a reality for me. Thanks for the competitive rates. It helped me buy my favorite car.
Adam Thompson,
Seattle, WA
Buying a car has always been a problem because of down payment. I didn't want to part with my savings. I wanted someone who could provide affordable loan options without making down payment compulsory. Thank God! My search led me to you.
Alison J,
Colorado Springs, CO 80960