Wise Weekend Decisions: Which Labor Day Car Deals Should You Look Out For?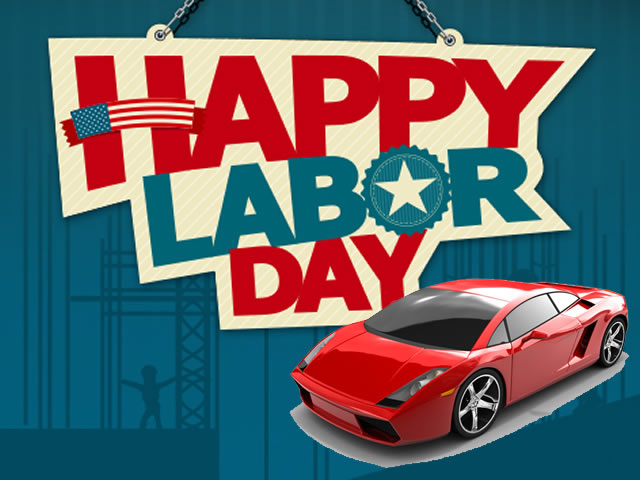 Car buying on Labor Day is spread over a three-day long-weekend experience with your local dealerships offering a handful of discounts on your favorite cars. Labor Day is celebrated in honor of American workers' contributions to the society. The celebration is seen in full force at dealerships which are busy attending to a pool of customers as they offer low interest financing, longer terms and attractive incentives on stellar vehicles. However, you need to keep plenty of things in mind prior to your Labor Day car shopping on 3rd September 2018.
Strategize Your Purchase to enjoy the Best Labor Day Car Deals
1. Early Planning
You will see many advertisements that focus on the weekend sales of Labor Day, which is why you should spend most of your time deciding on your car before the holiday. That way, by the time the weekend arrives, you will have a clear picture of the car you can afford, the available auto financing options and the three choices of cars that you have narrowed down to avoid confusion. The Labor Day weekend will be swamped with walk-ins, so doing the work a week earlier will also give enough time to test drive each car.
2. Scan Offers
Once you know the car that you want to buy, start scanning for the best rebates, incentives and deals available in the market. Many offers and rebates vary geographically, hence, you can search for the current offers on the manufacturer's website but make sure to check the local advertisements as well. Additionally, shop around and go through different offers of the same make and model of the car from various dealerships in order to get the best price.
3. Inspect Right
After you have made the decision to buy a car, spend a good amount of time discussing your auto financing options with the dealer. A pre-approved auto loan with a big down payment is a great option to kick start your Labor Day car buying journey in the right direction. Also, inspect the car by looking out for any scratches or dents or any accessories that the dealer might miss. Re-check your documents and be sure to get everything in order as Labor Day deals last only till the holiday.
Labor Day Deals to Keep an Eye on
The following 2018 Labor Day Auto Deals are sure to keep you motivated along the journey to purchase your next new car.
Minivan Category – Honda Odyssey 2018
The attractive Labor Day deal of 0.9 percent financing for 3 years along with good gas mileage and legroom make it the top-notch car amongst other minivans.
SUV Category – Kia Sorento 2018
The zero percent financing for 72 months, along with stylish interiors and safety features make Kia Sorento one of the favorite picks for Labor Day car buying.
Luxury Midsize Sedan Category – Cadillac CTS
A powerful engine, high-tech features and an 8-inch touch screen are not the only things that make Cadillac CTS appealing. The offer includes 0% financing for a period of 60 months and a cash bonus of $2000.
Choose Car Deals That Benefit You
Buying a car on holidays does not have to be a difficult task if you plan it right. Sit back and make the most of your Labor Day car purchase by planning in advance and carefully splurging by finding the best deals applicable to your dream car.
Before you start shopping around for your dream car, make sure that you have affordable bad credit auto financing ready for you. Choose CarDestination.com to obtain the best auto loan deals and make buying a car easy and cheap. Contact now for best no money down auto loan options.