How do Lenders calculate LTV Ratio for your Auto Loan?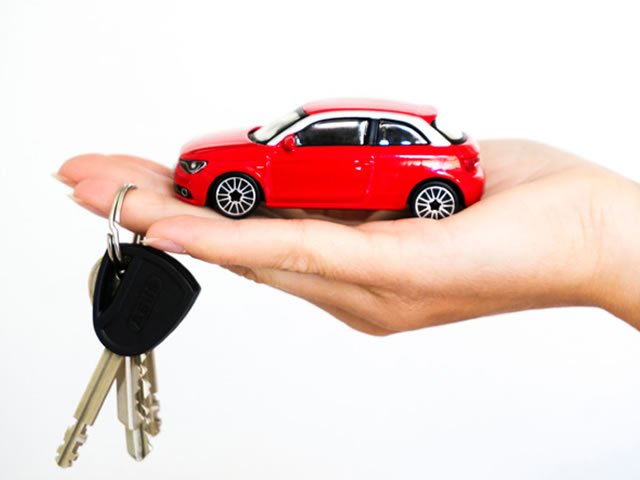 Are you ready to buy your dream car this year? If you have already shortlisted the model and are beginning the loan process, take a breather. It is not necessary that the lender will approve you for the total cost of the car. It is possible that you may have to lighten your wallet and pay a part of the total amount from your savings. Let's understand how will the lender decide on your LTV ratio and how much money is he willing to lend you.
How does a Lender evaluate your Auto Loan Application?
For a lender, deciding the lending amount is pure math. When it comes to deciding the LTV ratio, he will consider several factors and make a practical decision. Let's understand the factors to use them to your advantage.
Everyone seeking an auto loan approval knows the importance of FICO score. Lenders check your score to understand your repaying pattern. Several late payments on your report can prove to be a red flag for the lender. So, check your credit report beforehand. If you fall into the category of a high-risk borrower, your loan approval amount may not cover the entire cost of the car. In such a situation, you must work with a lender who specializes in bad credit auto loans and seek approval on a larger loan amount.
Once the lender analyses your credit report, the next step is evaluating your loan repayment capacity. It will give an idea of your current financial situation. The lender will use your monthly income and debts to calculate it. Experts suggest that the debt-to-income ratio should be below 40%. For example, if your monthly income is $5000, your total debt should not exclude $2000. If you have higher debt, the lender will reduce the loan amount to decrease the risk factor.
Don't think lenders will forget the price of the car. If your credit score and income do not provide comfort to the lender, he may approve you for a smaller loan amount. Banks, traditional lenders and online auto financing companies take help of NADA, Kelley Blue Book and other online sources to determine the value of the car. When you are applying with the lender, discuss whether he will include the taxation costs, insurance premium and other miscellaneous costs to the loan amount. It will help you to calculate the amount that you will be required to pay out of your pocket.
LTV Ratio: Is the Lender approving you for a Smaller Loan Amount?
Car buyers with an impeccable credit score and good income enjoy 100%+ loan to value ratio. But, not everyone has a strong credit application. If you want to buy your dream car, you can pay the remaining amount in the form of a down payment. You can trade-in your old car to avoid paying cash to the dealer. Or else, you can discuss with the lender and request him to re-consider your application. Bringing a cosigner can help you in making a strong point. If nothing else works, buy a cheaper car.
Remember that if you have plans of buying of your favorite car, do not let it remain a dream. Understand how the lender will consider your loan application and take calculative steps to prepare for the outcome.
With CarDestination.com, you can be assured of buying your dream car. Do not worry about your credit score or debt. Work with the bad credit auto loan expert to enjoy higher LTV on auto loans. Apply now; buy a car without down payment.