Austin welcomes Google's Self Driving Car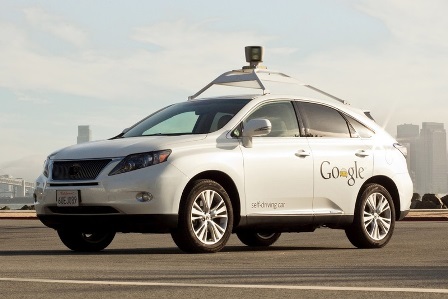 Lexus RX 450h SUV
Google is not just an internet giant. It has spread its wings in several businesses and is now considered a major player in the market of autonomous self-driving cars.
Just this summer, Google announced through its Google+ page that it will be testing the prototype in Austin city. The test will begin in the next few weeks and will be conducted in north and north-east of down town Austin. The search engine mammoth brought couple of self-driving Lexus RX 450h SUVs to the city. This is a deviation from its trajectory. Google has always tested its prototype near its California headquarter.
Austin's landscape is different than the suburbia of Silicon Valley. Google informed that sampling different cities will help them in making the self-driving algorithm safer and more road-ready.
The state of Texas has not enacted laws concerning autonomous vehicles but the tech-giant coordinated with the State's Governor Greg Abbott's office, Austin's Mayor Steve Adler, Austin Police Chief Art Acevedo and the TxDoT (Texas Department of Transportation).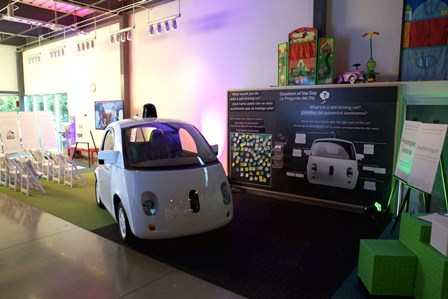 Google's Self Driving Car Prototype displayed at Thinkery, Austin
The self-driving car has quite a fan-following in the Texan city. Google self-driving car project team recently displayed the car at Thinkery, a children's museum in Austin. An interactive session at the museum revealed what kids thought of this new addition to the streets. Few thought that the prototype looked like a gumdrop, a computer mouse and a car with top hat.
Last weekend, Mayor Steve Adler announced that more Google self-driving car prototypes will be brought to Austin for testing.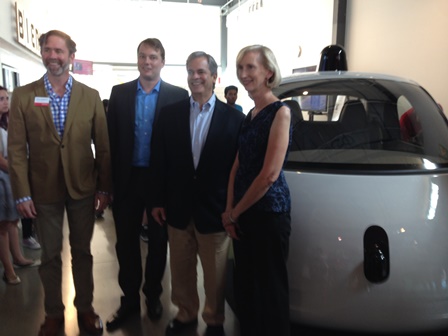 Austin Mayor Steve Adler with the Google's Self Driving Car Prototype at Thinkery
Google encourages YOU to be Part of this Amazing Journey!
If technological innovation excites you, this is the perfect opportunity of sending your feedback and suggestions to the Google's self-driving car project team. If you have seen the Google car on the road in Mountain View, California or Austin, Texas, you can send in your comments online.