What Steps can you take to Build Credit Score as a Young Individual?
You require a good credit score to secure an auto loan. But how would you display a credit history of responsible payments if no one lends you money in the first place? Simple answer; you can build a good credit score for yourself even if you are young or just starting out. In order to secure your auto loan and buy your next dream car, you will have to consider some key factors.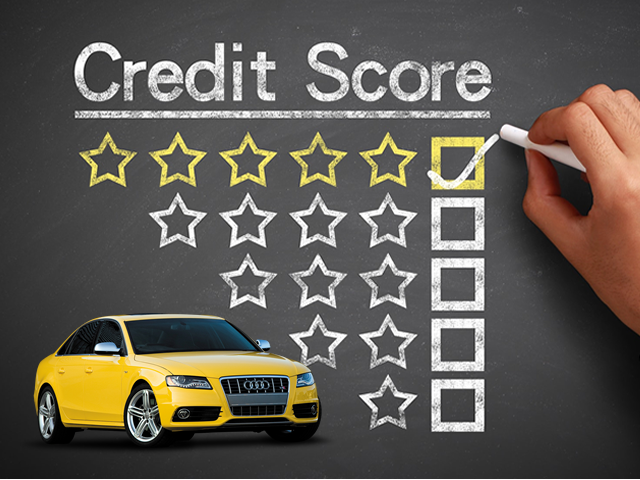 Start Right: Increase Your Chances of Building a Stellar Credit Score
The following key pointers will help you in setting your mind towards the task of building a good credit score:
1. Find a Co-Signer
A great way to build goodwill in the eyes of the lenders is when you have someone to back you up with a good credit history. A lender will be more likely to approve your application if you have a co-signer who can make payments on your behalf, should you miss any. Make sure you arrange a meeting between the dealer and your co-signer in order to obtain a clear picture regarding your auto loan deal. Additionally, you may ask for a better interest rate as you have the benefit of a co-signer. Thus, a co-signer will help you to secure an auto loan, give you a scope to negotiate lower interest rates and guide you through the formalities.
2. Apply for a Credit-Builder Loan
A credit-builder loan is, typically, a loan for those who have poor credit score or zero credit history. It helps them to build a good credit score. Think of it as training wheels before you actually apply for an auto loan. The loan amount is secured in a savings account, which the bank/credit union will release to you once you have made all the payments on time. Say, you borrow $5,000 and have spread the payments over a time period of one year; then your monthly payments sum up to $417. At the end of the year, you will get the loan amount. You can establish a good credit score through a credit-builder loan, provided you earn enough income and pay your dues on time. Once your credit goes up, you can apply for the auto loan easily.
Good Financial Habits, Good Credit Score, Good Interest Rates
A good credit score will stay good as long as you follow the rules and ingrain good habits. Do not let any bills go unpaid, be it your auto loan payment or your credit card bill. Timely payment will surely help you to create the foundation for a good credit score. Avoid opening multiple bank accounts and make sure that you keep your accounts functioning for as long as possible. Also, always keep a check on your credit reports for any discrepancies or errors that may have gone unnoticed. Good habits will help you build good credit, which in turn will help you in securing an auto loan that provides good interest rates.
Whether you are a college student or a recent graduate, we help zero credit car buyers. Work with CarDestination.com to obtain guaranteed auto financing options. We have customized no credit no co-signer auto loans to help you buy a car without co-signer.