Car Deal at Dealership: Steps to Make Your Best-Ever Auto Purchase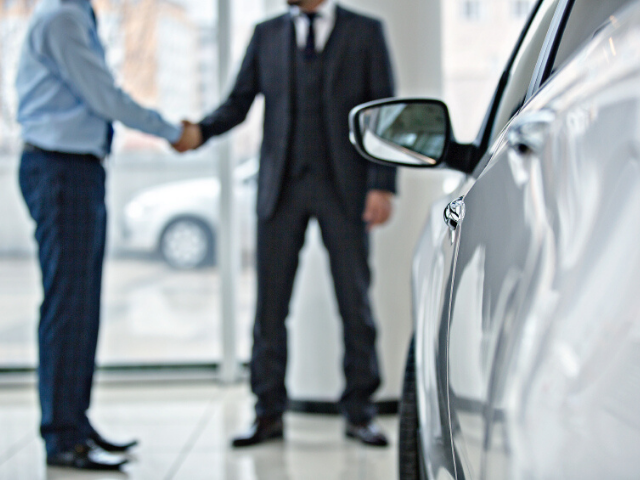 Owning a car is a great experience. But, for most people, the process of purchasing a car can become tiresome. Pushy sales people can really pressure you to buy the car before you leave the dealership. The experience of buying a car can become less dreadful than most people think. Fortunately, there are many strategies you can use before you walk into the dealership. Let's understand how.
Deals & Dealerships: Steps to Get the Best Car Deal
The following steps will ensure that you take the correct steps in securing the best car deal and walk off the dealership in a happy space of mind.
Walk in with a Pre-Approved Auto Loan
You may have heard of Buy Here Pay Here dealerships. However, from a financial standpoint getting an auto loan from such places is not a good idea. Interest rates are much higher than normal and the deal will be expensive. The best idea is to get a pre-approved auto loan before you start shopping at a dealership. Check your credit score and look up various online auto financing companies. You will get a good understanding of your credit ratings. You will know if you need to improve your credit score and the amount of money you are eligible to get against an auto loan.
When you walk into a dealership, do not go with a fixed mindset. Look at used cars as well as new cars. Test drive all the cars to your satisfaction before purchasing a model. However, when you do select a car, understand your finances and the money that you can comfortably put aside every month for a car payment. Calculate if all your income sources cover all your current expenses, including the monthly payment for the car. A new car and a used car will have their own pros and cons however, your income will be the deciding factor for the car that you should purchase.
Always ask the dealer for the invoice price of the car. Invoice price of the car includes the total value of the vehicle along with insurance and other taxes. Hidden charges such as accessories may also be included in the total amount of the car. Therefore, make sure you factor-in such hidden charges and keep a buffer of a certain amount when you understand the pricing of the car. Shop around various dealerships to get an idea about the various discounts and incentives that are available and then choose the dealer that gives you the best deal.
Car Buying for the Long Run
The value of your car depreciates the moment you drive it off the dealership lot. The best way to ensure that you get a great price for the car is through negotiation. You must start by preparing yourself for the car buying process. In the end, a car is an important and financially significant decision, therefore identify all your best options before you walk into the dealership and you will surely score a great deal.
Are you ready for your next car purchase? Don't forget about pre-approved auto loans. Whether you have a bad credit score or zero credit history, CarDestination.com can help you make a quick car purchase. Apply now with the bad credit auto loan expert today.