Simplifying the Financing Process of buying a Used Car
According to a report by the National Automobile Dealers Association (NADA), 2019 is going to be a good year for new cars as well as used cars. Car buyers will shop for 16.8 million new cars and trucks this year, but it doesn't mean you should seek a new car only.
According to Patrick Manzi, senior economist with NADA, there is a widening gap in monthly payments between used cars and new cars. And, it is one of the primary reasons why young, college students and value-focused car buyers will opt for used cars.
Used Car Financing Tips: Simplified Answers for Clear Understanding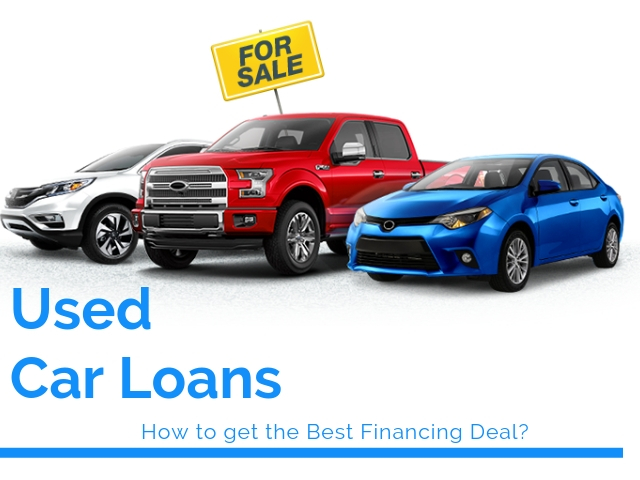 If you are planning to buy a used car, your mind may be muddled with several questions: How to buy a used car with bad credit? How does used car financing work? What should be the loan term? Is it possible for a no credit car buyer to get a used car loan? How to get the lowest rates?
When your goal is to get the best deal on a used car loan, you need to focus on two things:
A. The Interest Rates on Used Car Loans
A used car loan should not give you nightmares. So, focus on getting low-interest rates. Many car buyers spend time in finding low monthly payments. But it doesn't matter in the big picture. You can save money only when the interest rates are low. Period.
What is the Current Interest Rate on Used Car Loans?

If you take a look at the existing interest rates for an excellent credit buyer, a 60-month used car loan will come with an APR of 3.74%. However, when you have a bad credit score or a zero credit history, the interest rate will fluctuate depending on the severity of your credit score and current financial situation.

According to a report on The Simple Dollar, if your credit score is between 500 and 589, the interest rate will 15.24% and monthly payments will be around $478 for a $20,000 auto loan with a term of 60 months.

Where to shop for Bad Credit Used Car Loans?

If you have bad credit, stop worrying. Credit reporting agencies know the importance of rate shopping in your car buying journey. If you apply with many banks, credit unions and online auto financing companies within 45 days of your first application, all the inquiries will be considered as one.

So, apply with many lenders and choose one that offers numerous benefits: low interest rates, zero application fee, minimal processing charges, zero pre-payment penalty, manageable loan term, zero down payment facility, etc.
Compare different loan quotes. If lenders are offering 10% APR or more on used car loans, make a down payment to lower the cost of the auto loan. Also, bring a cosigner to improve the credibility of your loan application.
B. Your Budget for purchasing a Used Car
According to Experian's Q2 2018 State of the Automotive Finance Market report, used car loan payment amounts to $378 every month. The average auto loan payment for a new car during the same term was $525. Buying a used car is a better decision. But, to make it a financially sound decision, pay attention to numbers other than monthly payments.
Consider buying a certified pre-owned car from a reputed dealer. Even though it will be costlier than buying from a friend, you will be assured of the quality.
Save money on the insurance by only buying the insurance coverage that you need.
Calculate car registration fees by visiting the local DMV website of your state. It will give you a clear idea of the taxes and fees.
Calculate the average fuel and maintenance expenditure.
Find ways to add to the down payment amount.
Ascertain the total monthly cost of owning a vehicle via online calculators and compare the number with monthly payments and your income. If the numbers tell you to go for a used car, only then say yes. Remember that thorough understanding of the loan is essential to avoid any surprises later.
Buying a Used Car is a Smart Decision!
An average American buys more than 10 cars in his lifetime. And, if you are going to spend 30,000 (plus interest) on every car that you purchase, imagine the total expenditure. By choosing a slightly pre-owned car, you will be able to fulfill your dream of buying a car at affordable prices. Also, by following a few smart tips, you will be able to nab the best financing deal.
Want to buy a used car? Do you have a bad credit score? Do not worry about the financing process. Choose CarDestination.com as your trusted bad credit auto loan expert. The company offers quick approval on bad credit used car loans. Apply now to enjoy low rates!