College Chronicles: Steps to Help You Purchase the Right Car for College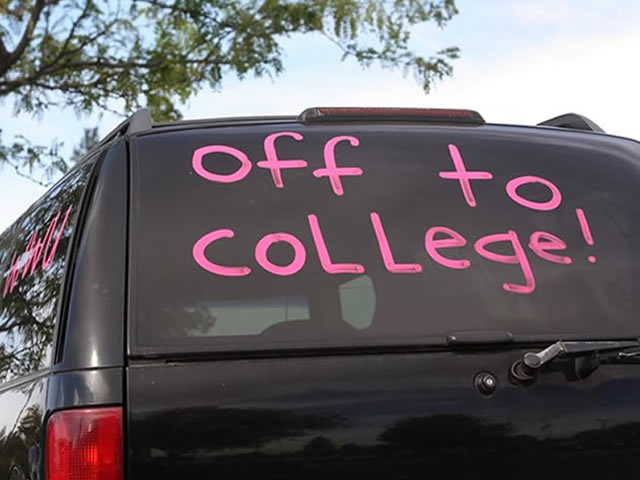 Purchasing a new car for college is the trade-off that we make for the yellow school bus. While some students receive an old car during their high school years, most students desperately wait for college to obtain their own mode of commute. Buying a car before college starts means you will have a fixed commute to college that will help you save in the long run. However, you need to carefully scrutinize a few key factors before you consider to purchase your automobile for the freshmen year.
Take Informed Steps to Purchase Your College Car
1) Do Your Homework in Detail
Purchasing a car for the first time does not mean that you should be clueless. Prior to walking into a dealership, you should have the complete knowledge about the current market scenario, the cars available on the lot and the average price of the car. Once you analyze different carmakers, you will be able to sort and select the car that is right for you in terms of choice and budget. For instance, Kia Soul is a vehicle known for its safety features and attractive interiors. Alternatively, Honda Fit is an economic and easy car to drive amongst the subcompact cars. Therefore, work a little on your wants before you head to your nearest dealership as preparation will help you navigate to your correct college car.
2) Get Help from a Close One
Even if you are working part-time, your current savings will not add up to the amount of the car. So, when you are out to make a purchase, applying for an auto loan makes sense. Adding a creditworthy co-signer to your loan application will make a huge difference in your loan approval. As you have little or no credit, the lender will scrutinize the financial standing of the co-signer on the auto loan. If co-signer seems to be a difficult option, consider a co-applicant. Having a co-applicant with a good credit score will ease your auto loan process and get you one step closer to buying your dream car.
3) Don't get Stuck & ensure More Down Payment
Buying a car will make you move around various dealerships before you finally find one that serves you well. If you are not happy with the prices or if the dealership does not have the car that you desire, you are free to explore more dealerships in town. However, once you find a good dealership that offers you what you want, you should know the nitty-gritties of the deal. Make sure that you opt for a considerable down payment of 20 percent or more. It will help you to reduce your monthly payments and increase the chances of seeking a discount on the total price of the car. Thus, move around, ask your family members to come along and get a new set of eyes on the deal. Remember to pay more cash as your down payment to secure the best deal for your college car.
Purchase Right: Build your Credit Score
Are you excited about test-driving cars and deciding if you should buy a fiery red or a cobalt blue shade? The most important thing during purchasing a car for your college is that it should be affordable and meet your basic needs. Having an affordable loan will boost your credit score and help you in strengthening your financial foundation. So, make informed decisions and get ready for buying your first car. Purchase the right car and make the most of your college car buying experience.
Buying a car for your college is a big financial decision. So, it is essential to get the auto financing part right. Trust CarDestination.com for buying the car of your dreams. Work with the no credit auto financing company and obtain quick loan approval. Special car financing available. Apply now!