Which are the Best Memorial Day Car Deals on the Lot?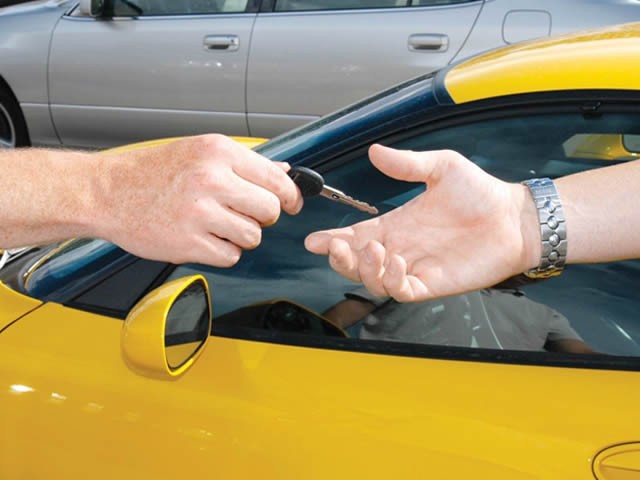 The year of 2018 is going to bring in a range of lucrative offers all-year round, beginning from Memorial Day. If buying a car is on your to-do list, you are likely to grab some good holiday offers from manufacturers and dealers. Memorial Day deals are a great way to find convenient contract terms, low interest rates and an opportunity to receive bigger rebates on the deal.
Kick-Start Your Holidays: Car Deals on the Table
Being aware of the best Memorial Day car offers are key to purchasing the car that is right for you. Here are some of the best Memorial Day car holiday offers for the upcoming season.
1) Sporty Car – Mazda Miata 2018
Exteriors and the engine interiors play a great role in shaping our car choices. The energetic engine of Mazda Miata makes it one of the most fun cars to drive. If you are on the lookout for a peppy car and athletic handling, then you can buy a Mazda Miata for 0.9% interest rate with a period of 72 months.
2) Affordable SUV – Nissan Sentra 2018
Comfort and style are two important factors that make into most people's checklist as "essential elements". The Nissan Sentra offers a good price for both. The features are standard such as a rearview camera and an infotainment system along with the option of an automatic transmission model. The car is offered at a lease of $149 per month for a period of three years with down payment. Affordable SUV's are a game changer in the auto industry and Nissan Sentra is not behind in creating a positive impression.
3) Subcompact Crossover Car – Hyundai Kona 2018
The quirky look and the leverage gained out of an entrusted brand make Hyundai Kona one of the highly preferred cars in its category. The car has enough room and gains points in comfort, has a smooth engine and is feature-heavy that makes the Hyundai Kona an interesting car. Memorial Day brings a purchase deal on Hyundai Kona of 1.9 percent interest over a period of sixty months. Therefore, the attractive holiday offer further deepens the value for money and appeal of the car.
4) Small Car – Ford Focus 2018
Small car segments make for economical and compact cars that serve the purpose of utility. The Ford Focus 2018 provides a powerful engine along with a good infotainment system at a pocket-friendly price. The Memorial Day deal on the car can help you to obtain a cashback of up to $4000. Thus, if you are a first-time car buyer looking for affordable and quality car options, Ford Focus 2018 is your best pick.
Take it For a Spin
Memorial Day is celebrated in the regard of the fallen servicemen and is the official beginning of the summer season. If you are either buying your first car or planning to purchase a car due to its utility functions, a car purchase will always be a memorable experience on the Memorial Day. All in all, make sure you choose the right car which is in line with your requirements and your budget.
Are you ready to buy a car this Memorial Day? It's best to obtain pre-approved car financing and avoid the troubles of seeking expensive credit. Apply with Car Destination, the bad credit auto loan expert, for guaranteed auto financing. Get in touch today for quick no money down auto loan options.