Shield Yourself from Car Title Washing Scams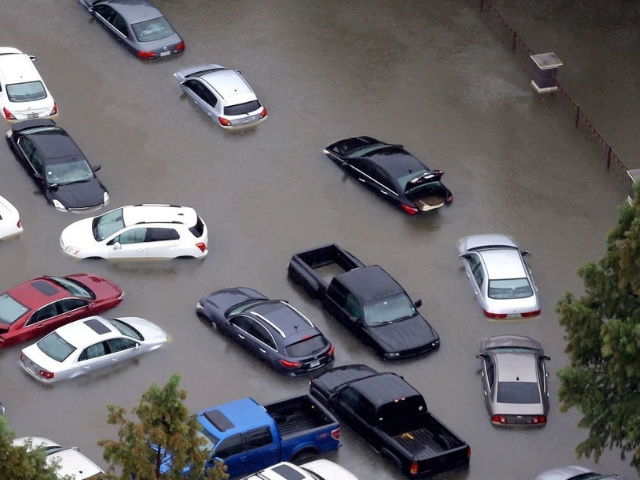 Imagine that you own a car dealership where you trade used cars and new cars. One fine day, the stock of used flood-damaged cars increases and you have a long line of used cars on your lot. The scenario holds true for many American dealerships after Hurricane Florence in September 2018. The question of the hour is: Would you knowingly purchase a vehicle that is flood-damaged? The answer for many would be a blaring no, which is the exact reason why incidences of title washing are increasing after natural disasters.
Used Car Buyers Beware of Car Title Washing Scam
When a damaged car is declared a salvaged vehicle or "branded" by an insurance company, the cost to repair the car becomes too expensive as compared to its market value. Therefore, unscrupulous car dealers, purchase the damaged vehicle for very little money, take it to a different state and have a new title issued to the car. The new title contains no details of the previous "branded" title. As the branded title/salvaged title of a car is not get recognized in the current state, the old title gets washed away of the previous negative branding.
How can you avoid buying a Title-Washed Car?
According to Forbes.com, an estimated 20,000 to 40,000 cars were lost or declared damaged due to Hurricane Florence. With a huge number of damaged cars, the risk of purchasing a title-washed car increases phenomenally. However, you can avoid getting into the trap of purchasing a damaged used car by keeping in mind the following steps:
Ask for a Vehicle History Report
Usually, you will find all about the past of the car in its vehicle history report. You can use National Motor Vehicle Title Information System, CARFAX or AutoCheck to check a vehicle's history. If the car had a different title in the past, it will show up in the vehicle history report. Check whether the car had a flood-damaged title or a salvaged title.
Inspect the Car
Unless you are purchasing a car from a trusted and reputed dealership, you should always have the car inspected. Ask your trusted mechanic to check for any major repairing done in the past. He should check for all the signs for flood damage such as presence of musty smell, rust under the vehicle, etc. Also, check for any potential issues with the used car that can cause a safety concern in the future.
Choose from the Best
You should make it a point to purchase a used car from reputed dealers or private parties only. A good track record of the seller reduces your chances of getting stuck with a salvaged vehicle. Seek recommendations from your social circle and conduct an online research before making a car buying decision. Remember it is best to avoid an impulsive purchase.
By following the above-mentioned steps, you will be able to shield yourself from the scam of title washed cars.
Last Step: Identify and Report Scams
Dealership frauds are not uncommon. So, if you suspect that a dealer is knowingly selling a title-washed car, make sure you contact your local law enforcement agency, your auto insurance company or the National Insurance Crime Bureau. It is essential to prevent yourself and other car buyers from falling into the trap of car title washing scams.
The journey of buying a car should not be of full of scams and so keep the above points in mind while purchasing your next vehicle.
Have a Safe and Happy Car Buying Experience!
Have you found a reliable used car? Choose CarDestination.com for obtaining guaranteed auto loan approval. The trusted bad credit auto financing company ensures affordable used car loans to people with credit issues. Special bad credit no money down car financing available.