Air-Bag Recall: Regulators close in on Takata Corp.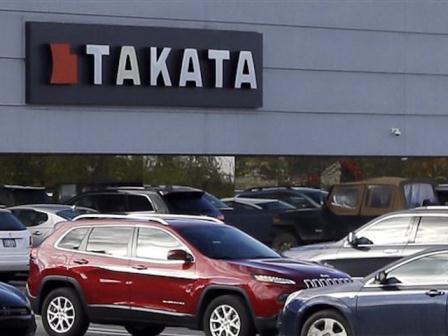 Air Bag Recall: Takata Corp. is facing dark times
Cars are America's passion. But, lately, vehicle recalls and emission scandals have become killjoy for American car buyers. Here's the new problem to the already long list.
The Problem of Exploding Air Bags
U.S. safety regulators have informed that 8 people have died and 98 people have been injured. And, the reason is that component of the car that's supposed to keep you safe during an accident – Air Bags.
Multiple Injuries in USA
The officials of NHTSA provided the updated totals at a public meeting on Thursday. They have informed that people with injuries due to ruptured air bag inflators have suffered:
Multiple abrasions to the neck
Loss of eyesight
Loss of hearing
Broken teeth
NHTSA has informed that it is aware of 89 driver's side inflator ruptures and 32 passenger inflator ruptures. Furthermore, it has said that nearly 1 in 10 ruptures of driver-side air bags are fatal.
What is the Government doing for our Safety?
U.S. safety regulators are increasing scrutiny of the Japanese automotive supplier, Takata Corp. that manufactured the rupture-prone air bags.
National Highway Traffic Safety Administration (NHTSA) officials are weighing an "accelerated remedy drive" under which the auto manufacturers and automotive suppliers will be required to:
Prioritize repairs
Provide replacement parts within the government deadline
Increase the number of facilities assigned to address the problem.
It is expected that the NHTSA will issue order for speedy recall of 23 million rupture-prone air bag inflators installed on 19 million vehicles.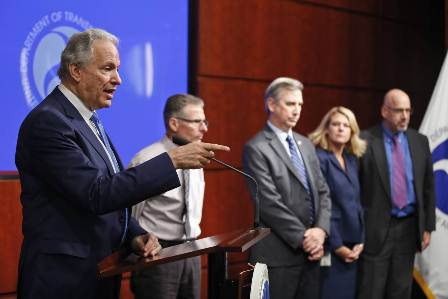 NHTSA Administrator Mark Rosekind takes questions after a public information meeting involving Takata Corp. air bags.
Mr. Mark Rosekind, administrator at the NHTSA, said the agency would decide whether to issue the order by Thanksgiving.
"We will use every tool available to protect public safety," a NHTSA official informed. He added, "Not yet made a decision on whether to use our accelerated remedy authority."
Also, NHTSA officials informed that they will scrutinize the newer Takata air bag inflators and expand their investigation.
The U.S. regulators are ready to take control of one of the largest and the most complex recalls in the U.S. history. Several automakers such as Honda, BMW, Fiat, Ford, Mazda, etc. have recalled 14 million vehicles for the 18 million air-bag inflators fitted in them.
Till now, automakers have addressed 22.5% of the affected vehicles. They are facing problem of apathetic behavior from car owners who are tired of constant recalls.
Mr. Rosekind has informed car owners to stay away from online purchase of air bag inflators. It is because NHTSA has received detailed information about network of thieves who are stealing inflators from junk-yard and selling them online.
What is Takata Corp. doing for our Safety?
A spokesperson for the company informed that company is producing more than a million air-bag replacement kits every month. It has produced more than nine million kits so far.
It has also launched a digital advertising campaign to encourage car owners to get repair.
If you have found a safe car for your family, CarDestination.com will help you obtain instant poor credit auto loan approval. Submit your requirements on the secure website. Apply now, say good-bye to worry.